A Tradition of Service for over 125 years.

Providing superior service to our customers is our priority and our reputation.

All team members are licensed.

Rhinelander 715.362.2444 Tomahawk 715.453.5730
Email Diel Insurance Group >
"Coverage cannot be bound by leaving a phone message or email. You must speak to a licensed agent before coverage is bound."



Brian Diel, CIC, Agency Owner & President, is a UW Stevens Point Honors Graduate holding a Bachelor's Degree in Business Administration with Management Emphasis. He began his insurance career with Sentry Insurance in Stevens Point, Wisconsin as a Commercial Lines Underwriter. Brian joined the agency's Commercial Lines Sales Department in 1988 and attained his Certified Insurance Counselor designation in 1992. He later became Vice President of Commercial Lines and Agency Manager. Brian purchased the agency in 2008. He specializes in all areas of business insurance sales and service.

Active in the community, Brian was the founding President of Downtown Rhinelander, Inc., later receiving the "Board Member of the Year" Award in 2012. He is currently an active member of Tomahawk Mainstreet. He also served two terms on the Rhinelander City Council, one term as Finance Committee Chairman. He is a member of Professional Insurance Agents of Wisconsin (PIAW) and the Insurance Marketing Group of Wisconsin (IMAGE). Brian has strong ties to Wisconsin. Born in southern part of the state and raised in Niagara, his Wisconsin roots date back to the mid 1800's. At one time, Brian's paternal grandparents owned the Tally Ho (now the Erin Inn), and his great-grandfather was a farmer & cheese maker just outside of Hartford, Wisconsin. Packers, Badgers, Bucks & Brewers are of course his favorite teams! Brian is located in our Rhinelander office. Contact Brian Diel
Personal Insurance Team
Pam Briggs, CISR, Personal Lines Account Executive, joined the agency in 2008. She began her insurance career in 2001. Pam earned her Certified Insurance Service Representative (CISR) designation in 2010. Her focus is personal insurance sales and service (home, auto, life, annuities, motorcycles,etc.). A life long resident of Three Lakes, Pam and her husband Mark also operate Briggs Bar in Three Lakes, Wisconsin. Pam was a member of the Three Lakes Single Best Club, which was instrumental in planning the community wide celebration for Three Lakes being voted the "Single Best Town in America" in 2011 by a Kraft Singles/Disney online poll. Pam is located in our Rhinelander office. Contact Pam Briggs
Judy Korb, Personal Lines Customer Service Agent, has been employed by this agency since 1977! She is able to assist customers with all personal insurance needs. She also specializes in Personal & Commercial Auto, and Worker's Compensation Claims. She has attended numerous educational seminars during her tenure in the insurance industry and this has been a benefit to the agency and customers. Raised in western Wisconsin, she is an avid Green Bay Packers and Milwaukee Brewers fan. Judy settled in Rhinelander after serving our Country in the United States Air Force. She is located in our Rhinelander office. Contact Judy Korb
Amy Johnson, CISR, Personal Lines Customer Service Agent, joined the agency in 2009. She holds an Associate Degree in Business from Northern Michigan University. She began her insurance career in 2001. Amy attained her Certified Insurance Service Representative (CISR) designation in 2010. Amy is able to help personal lines customers with all of their insurance needs. She also occasionally travels to our Tomahawk location to assist our customers there. Amy is located in our Rhinelander office. Contact Amy Johnson
Vicki Blach, Customer Service Agent in our Tomahawk office, joined our agency in 2010. Vicki holds a Bachelor's Degree in Political Science and is an Honors Graduate of Rockford College. She began her Northwoods insurance career in 2001. While personal lines insurance sales and service is Vicki's main focus, she is also working with our commercial customers. Vicki is in the process of earning her Certified Insurance Service Representative (CISR) designation. In 2011, Vicki volunteered as the watering person for Tomahawk Main Street flower baskets and learned how to drive a Bobcat! Vicki hails from northern Illinois, now enjoying the Northwoods for over a decade! She is located in our Tomahawk office. Contact Vicki Blach
Business Insurance Team

Jeff Roberts, Commercial Customer Service Agent, joined the agency in 1996. He is a graduate of Luther College, holding a Bachelor's degree in Management Information Systems. He is also a graduate of Nicolet Area Technical College with an Associate Degree in Accounting. As a Commercial Lines Customer Service Agent, Jeff provides assistance to business customers. He also serves as corporate treasurer, bookkeeper, and maintains our agency IT systems. Jeff is familiar with trucking operations, manufacturing, resorts, children's camps and retail operations. Ongoing educational courses keep Jeff abreast of industry changes which benefits our customers. From western Wisconsin, Jeff is a loyal Green Bay Packers fan! Jeff is located in our Rhinelander office. Contact Jeff Roberts
Tracy Ridderbusch, CISR is a Commercial Customer Service Agent, joining our agency in 2010. She began her insurance career in 1996, earning her Certified Insurance Service Representative (CISR) designation in 1999. Tracy provides customer service to our business insurance customers in Rhinelander and also occasionally travels to our Tomahawk location. She also assists with our agency IT systems maintenance, recently attending Nicolet Area Technical College. Tracy is experienced with manufacturing, retail operations, aircraft coverage,and artisan contractors. She is located in our Rhinelander office. Contact Tracy Ridderbusch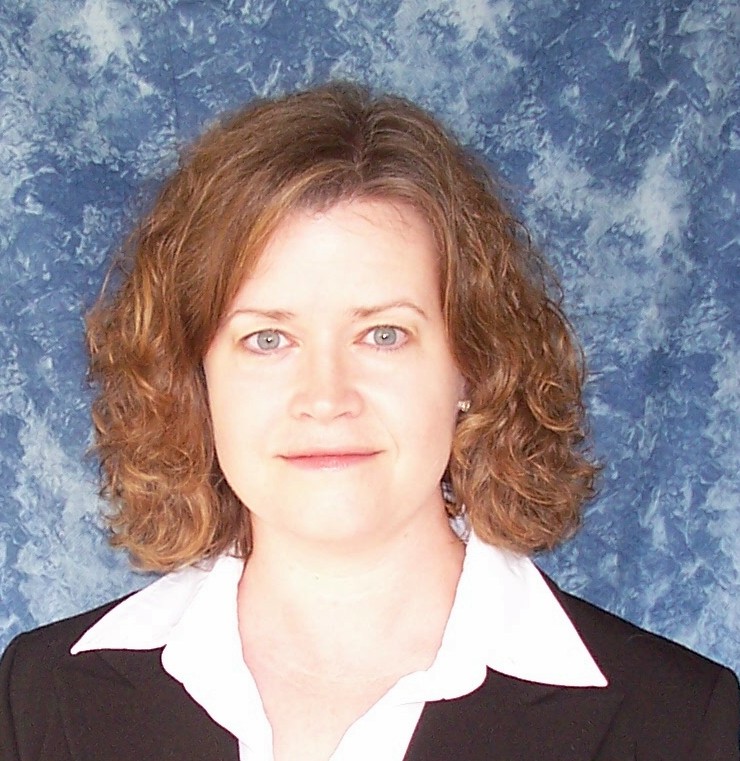 Christine Diel, VP Marketing, has been with the agency since 2009. She is a UW-Stevens Point Honors Graduate, holding a Bachelors Degree in Political Science. Christine's insurance experience began at Sentry Insurance transcribing Commercial Loss Control reports, later becoming a Commercial Lines Rater. Christine holds a Wisconsin Insurance License and Real Estate Broker's license. She is currently a member of Professional Insurance Agents of Wisconsin, Wisconsin Realtor's Association, and Northwoods Realtor's Association. She served one term as a Rhinelander School District Board Member and three years as an Oneida County 4-H Club Leader. Christine is located in our Rhinelander office. Contact Christine Diel